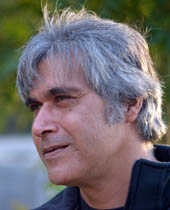 Khurram Khan
Managing Trustee
Khurram is one of the three founding Trustees of KMT, and he is currently serving his third consecutive three-year term as elected Managing Trustee of the KMT Board of Trustees. Khurram's professional background includes a decade of experience as a senior executive in the information technology industry and four years as a development manager and professional with the United Nations in Pakistan. He is currently a partner and Chief Executiveof Arcadian Hotels and Resorts (Private) Limited, a company that operates luxury tourist resorts in Northern Pakistan.
Syed Junaid Ali Qasim
Trustee
Another founding Trustee, Junaid is a native of the Kaghan Valley who lost 26 family members, including a brother, in the earthquake of October 2005. KMT was established in January 2006 in response to that earthquake, and because of a desire by the founding Trustees to support Junaid in helping the affected people of the Kaghan Valley after the destruction caused by that calamity. As the only Trustee of KMT who is native to the Kaghan Valley, Junaid plays a key role in establishing and developing strong contacts between KMT and the local community, and in ensuring that the Trust understands and adequately responds to the needs and concerns of its target populace. Junaid has business interests in the tourism, flour and mining industries.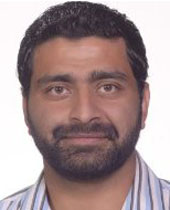 Kashif Khwaja
Trustee
The third founding Trustee of KMT, and with more than ten years of experience as an executive in the information technology sector, Kashif is currently employed as Regional Sales Manager, North Pakistan, for a multinational Chinese technology company, Team Sun. An avid Rugby player, Kashif has also captained the Pakistan and Islamabad Rugby Teams on several occasions in international and national tournaments.
Maryam Khan
Trustee
Maryam is a Research Fellow at the Institute of Development and Economic Alternatives (IDEAS), Lahore – a think tank specializing in evidence-based research to strengthen the economic and social foundation of a vibrant and tolerant democracy in Pakistan. She was formerly Law Faculty at the Lahore University of Management Sciences (LUMS). In a serendipitous discovery in 2009, Maryam came to know about the Kaghan Memorial School through one of her colleagues in the US who had participated in a breathtaking International Mountainbike Race in the Himalayas organized by the School as part of its fundraising drive. Deeply heartened by the many strides the School had made in such a short period, humbled by its mission to provide free high quality education to the children of the Kaghan Valley, and thoroughly impressed by its beautiful, bright and dedicated students, Maryam instantly became a friend of KMT!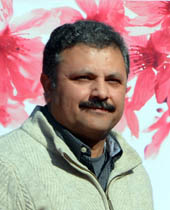 Nasir Afridi
Trustee
Nasir is a civil engineer and an engineering manager by profession, presently working as Director Infrastructure for Pakistan Software Export Board. During his career he has been associated with public and private sector organizations in Pakistan and the US.
Jennifer Ankrom-Khan
Trustee
Jennifer (Jenny) is a senior development professional who has been working in Pakistan for various organisations since 2008. One of the original volunteers for KMT, Jenny spent more than two years at the Trust's Head Office in Islamabad, first as Programme Officer and then as Programme Manager. Since then she has been employed in several international organisations working in Pakistan in the fields of emergency relief, health, education and food security. Jenny continued her close association with KMT after concluding her full time volunteer employment with the Trust, first as a 'Friend' and now as a Trustee. Having been a teacher herself, Jenny is closely involved in the curriculum development and teacher training activities and programmes for the Kaghan Memorial School.
Yousaf Ghous
Trustee
Yousaf Ghous is CEO of Gemalto Pakistan in addition handling Gemalto's Government business for Central Asia South & Turkey based out of Islamabad since 2014. Previously he was CEO of Valimo - a Gemalto Company based in Helsinki, Finland from 2010 to 2014 and before that Gemalto Sales Director in the Middle East from 2008 to 2010, based in Dubai. Yousaf joined Gemalto which was Schlumberger in 2000 as Technical Consultant for UK telecommunication operators and then worked as Global Technical Manager for Orange UK and Orange Group in London. As of 2004, he has held several management positions such as Group Program Manager for telecommunications in the UK for Global VLAs, Gemalto Country Manager Middle Eastern countries, Regional Director for Emerging Markets and global account manager for Middle Eastern Accounts for Gemalto. Yousaf had been a KMT supporter for over 5 years and now has joined the Board of Trustees to contribute further to the cause of educating the underprivileged- a cause which is very close to his heart.
Shabina Chaudhry
Trustee
Having graduated with honours in Chemistry from London, Shabina taught O-level science and A-level Chemistryfor 5 years. Her passion for teaching eventually led her to focuson children who have trouble understanding concepts at school, and this led to her current role as Managing Director of a Dubai-based tutoring centre. Her varied teaching background has enabled her to understand the needs of children at many different levels. Over the years, she hasalso been actively involved in teacher training and in developing study techniques and enrichment methods which help her students perform better at school. Shabina visited the Kaghan Memorial School during a family holiday in the Kaghan Valley in August 2015. Having seen first-hand the work being done at the school, she committed to help KMT by promoting its work amongst her friends and contacts and she subsequently launched an effective personal fundraising initiative for the Trust. Based on her proactive efforts on behalf of the school, and given her own background in teaching and teacher training, she was invited to join the KMT Board of Trustees. Shabina happily accepted this challenge and was subsequently inducted in the Board in December, 2015.